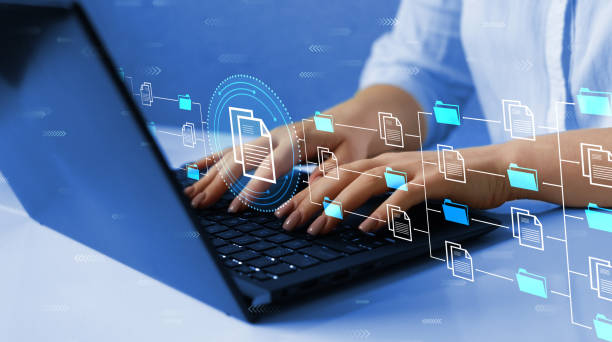 Top 5 Considerations for Choosing Your AWS Consulting Partner
The AWS cloud is a powerful and flexible tool that can be used to build scalable, reliable and secure applications. But deploying your services on AWS requires some expertise, so it's important to choose an AWS consulting partner who understands your needs and can deliver the results you need. This post will cover some of the top considerations for selecting the right partner for your next project.
1. Dedicated attention
You should expect to spend significant time with your AWS consulting partner. They'll be there for you and ensure everything goes smoothly when you need them. Your partner should also be able to provide dedicated attention, which means they won't pass you off to a junior team member if there's something more complicated or time-consuming than they were expecting.
You should talk about how much time you want to spend with your partner during the initial consultation so that everyone is on the same page about expectations going forward. Both parties need to understand this upfront because it can help shape expectations around deliverables and deadlines, especially if there's an urgent project (like migrating data centers).
2. Cloud expertise
AWS is a complex product, and it's constantly evolving. The cloud requires a different mindset than traditional infrastructure and operations. You need to be able to think in terms of services and resources rather than hardware and operating systems.
You also need to understand how your applications will perform in the cloud, what changes are required, and how you can get the most out of AWS as an application platform. This is where AWS consulting partners become essential partners for success—they know what they are doing when it comes to AWS because they have deep experience with using it themselves and helping their customers do the same thing successfully.
3. Hybrid IT and on-premises experience
Hybrid IT is the best of both worlds, but not all workloads fit AWS well. If your business has workloads requiring on-premises infrastructure, you want to ensure that your partner has the in-house experience to support those environments.
AWS partners with hybrid IT and on-premises experience can help you determine which workloads are better suited for AWS and which should remain on the premises. This will allow them to advise you on how best to leverage cloud technologies while continuing to maintain essential applications in-house or at another location altogether.
4. Enterprise-grade security
Next, you must ensure that the consulting partner you select understands security. AWS has many features for securing your cloud infrastructure, but you must know how to use them. Security is not just about how well your environment is protected from external threats; it also requires understanding how your applications and data are being secured internally.
As such, a good AWS partner should be able to assist you with all aspects of enterprise-grade security—from secure access controls through encryption key management to compliance with industry regulations like HIPAA or PCI DSS.
5. Sustainable cost optimization
Cost optimization is an important consideration for any business. The consulting partners should assist you in optimizing your AWS resources' cost. You don't want to waste time or money on services that won't benefit your organization.
Look for an AWS partner that has experience optimizing Amazon Web Services costs. Your AWS consultant should be able to show how they've helped other clients manage their costs in the past and what strategies they used to achieve those results—and then explain how well those strategies would work for your company's specific needs.
Conclusion
The right AWS consulting partner will help you get the most out of your AWS investment. Don't settle for a consultant who doesn't understand how to implement solutions on AWS or won't be there when you need them. With these five considerations in mind, you can ensure that your next partner is the best fit for your business.